The Nightstands
May 13th, 2011
Posted in Design
THE NIGHTSTANDS from PIN–UP on Vimeo.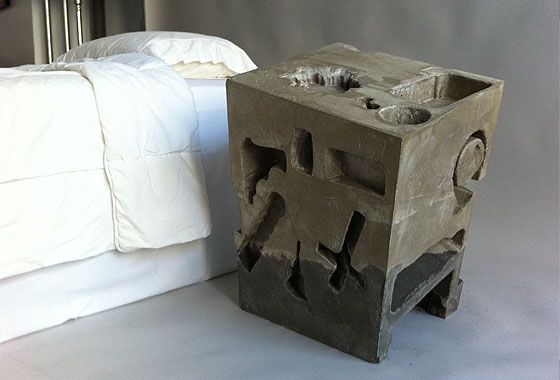 Along with ten other designers, Situ Studio has created a nightstand for PIN-UP Magazine. The pieces will be displayed in an exhibition at the Phillips de Pury & Company, New York gallery, from May 14-24.
The nightstand is simultaneously a repository for our most banal as well as our most personal of possessions – a sacred text, a sex toy, a prosthetic, a weapon or a clock. These objects, which reside within arm's reach as we descend into sleep, betray the messy proximity of our values, secrets and needs.