Design Lab: Maker Research

Over the past few months, we've been collaborating with Local Projects on the schematic design for Design Lab, a new exhibition space for the New York Hall of Science scheduled to open in Spring 2014. As part of the research for this project,  we've been exploring the Maker Movement and how it's transforming education. We've discovered a robust and dynamic culture of making, experimenting and innovation that has spread in myriad ways around the country. The manifestations of the Maker Movement are both informal (DIY blogs and makeshift workshops) to formal as we are seeing many institutions begin to codify, integrate and celebrate its lessons.
For example, shop classes are making a comeback in schools, fully equipped with laser cutters, 3D printers and lathes, and students are working on some pretty exciting projects! At Castilleja School in Palo Alto, high school girls are building a cancer screening box in their fab lab. A class of seventh graders recreated Leonardo daVinci's complex machines using laser cutters and basic engineering. The lab is part of a larger FabLab@School initiative created by Paulo Blikstein, a Stanford University Professor and advocate of the Maker Movement, to bring cutting edge technology and learning to young people.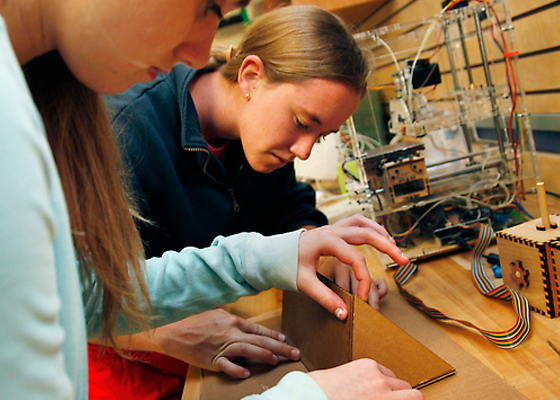 Seniors building a prototype for their cancer screening box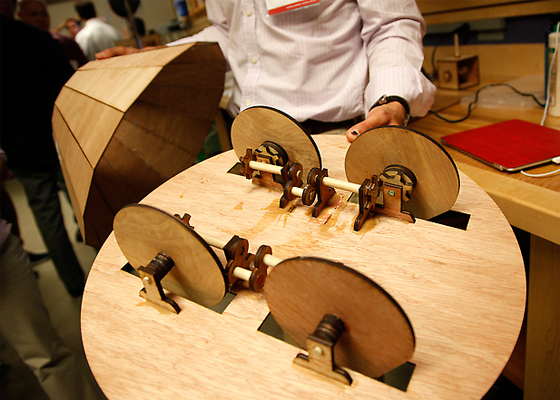 daVinci machine recreated by a group seventh graders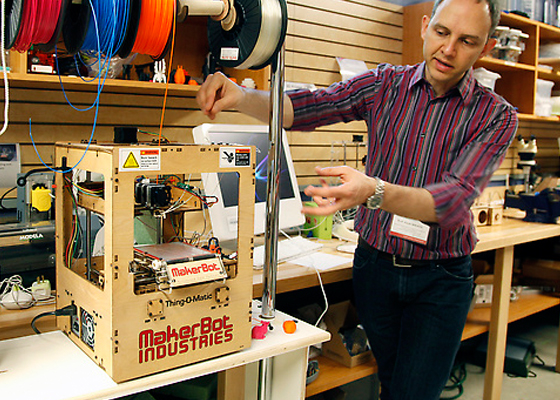 Paulo Blikstein introducing the MakerBot Thing-O-Matic (a 3D printer now available for around $1200)
Design Lab at the New York Hall of Science will be drawing upon the lessons, examples and energy of the Maker Movement to bring its ethos  to science learning. Over the coming months as we develop the Design Lab project, we will be blogging about more of the exciting precedents and material we come across….stay tuned!