Hava Nagila: Sound Domes

For the exhibition, "Hava Nagila: A Song for the People," we will be constructing seven custom-designed parabolic sound domes. The sound domes will feature an etched patterned exterior and a mirror interior surface.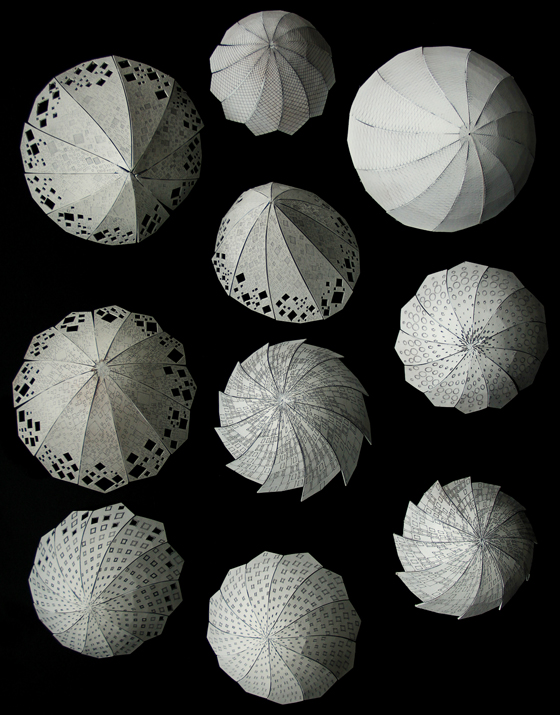 Above is a collection of sound dome prototypes we created at a 1:12 scale exploring etching patterns, edge treatment and the overall shape of the parabolic form.
The sound domes will be constructed out of aluminum composite panel which has been generously donated by Nudo.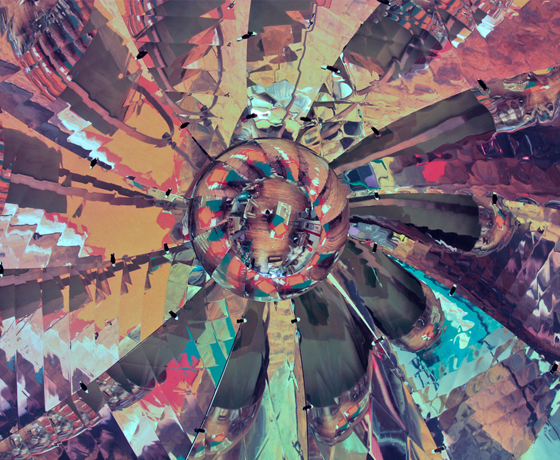 The photo above, of a 1:1 sound dome prototype we developed in our studio, shows the interior mirror finish of the dome and how it reflects the colors, images and people throughout the space.