Y-3 Projection Wall

On September 9th 2012, Y-3 celebrated their 10th Anniversary with their 2013 S/S Fashion Show. As a backdrop to the celebration, Y-3 commissioned artist Dev Harlan to create 200 foot long 3D projection wall with an array of 660 skewed pyramids. For the fabrication and installation of the wall, Dev turned to Situ Fabrication.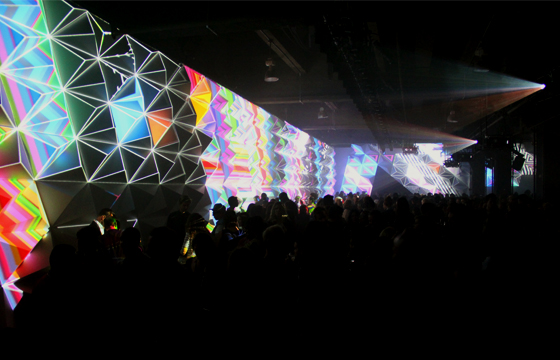 The pyramids were CNC cut out of light-weight Ultraboard and then folded and seamed as sets of three. Interlocking tabs were integrated to quickly attach the pyramids to a plywood substructure. Dev Harlan then mapped projections to the 3D geometry and brought the wall to life.
More photos of the project are available here.