Maker Meet-Ups
As we begin the next phase of development on Design Lab for the New York Hall of Science we're continuing to explore the ways in which the Maker Movement is manifesting both in formal and informal contexts. We're finding that many informal explorations of making, experimenting  and innovation are beginning to coalesce and turn into maker spaces around the country. In October, GE Garages pop-ed up at Story in West Chelsea for a weekend of learning about 3D printers, laser cutters, and injection molders to engage and explore curiosities about prototyping technology.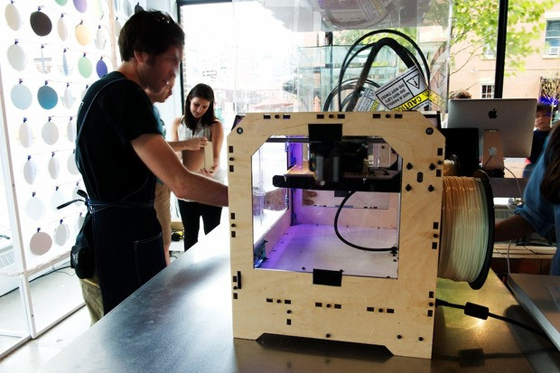 Makers at Story NY, Image via Make Magazine
In November, MAKE International used Google+  for the first  international 3D printing meetup online! Participants logged on from Sao Paulo to Seattle to join the conversation and to learn more about 3D printing from their fellow makers. Also in November, the Brooklyn company MakerBot opened a store on Mulberry street in Lower Manhattan. Coming up, more makers are using www.meetup.com to plan ways to connect and to investigate this formative movement. In fact, last month, Shapeways hosted a meet up at the 3DEA Pop Up shop in New York.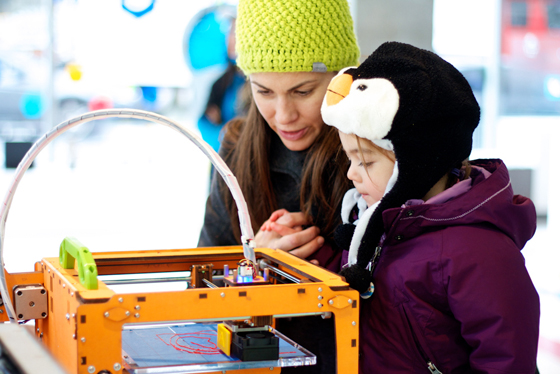 3DEA Pop-Up NY, Image via Make Magazine