Salvaging Material from NY/NJ Boardwalks Damaged by Sandy
Last Friday we began the process of collecting salvaged lumber from boardwalks damaged by Hurricane Sandy for our upcoming installation in Times Square – Heartwalk.  The following photos are of the boardwalks in Atlantic City and Sea Girt, NJ.  On Tuesday we'll be visiting Long Beach, NY.  What we found in the two sites of New Jersy was astonishing.  In Atlantic city the quater-mile section of boardwalk along the Absecon Inlet was almost completely torn from the concrete piers.  In Sea Girt, the mile-long boardwalk will have to be entirely rebuilt.
Over the next couple weeks we'll re-purpose 300-400 boards from the three sites for the Times Square installation.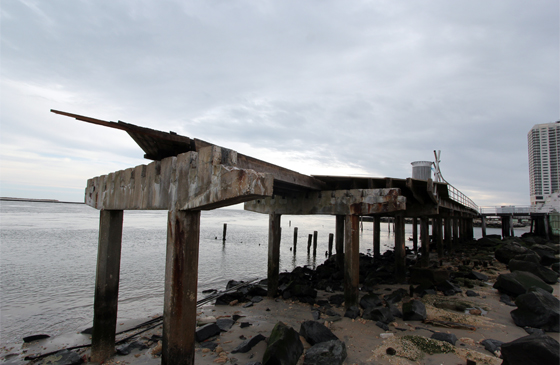 One of the few remaining sections of Absecon Inlet boardwalk, Atlantic City.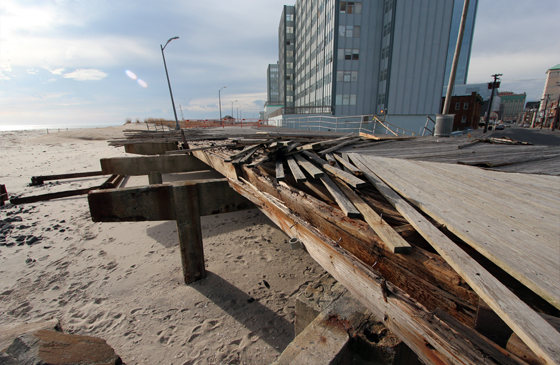 Splintered section of the Atlantic City boardwalk at Oriental Ave.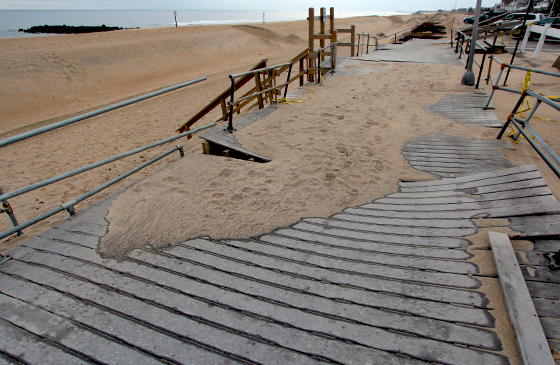 Warped and fractured section of Sea Girt boardwalk.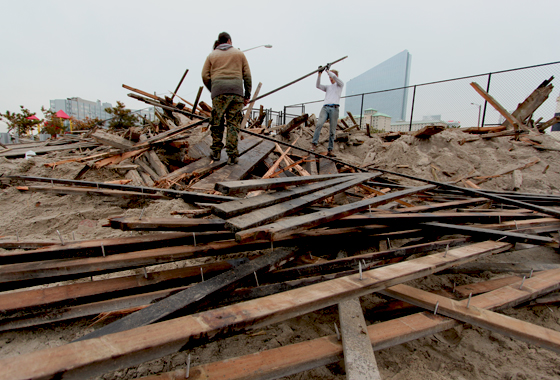 Picking boards from pile of debris in Atlantic City, NJ.