Heartwalk Assembly
We're in the throes of assembling the components for the Heartwalk. After removing all the hardware and planing the planks, we've been cutting them to size for assembly into the array that will form the inner and outer walls. The structure will be pre-assembled into sections that we will transport and install in Times Square over approximately 12 hours.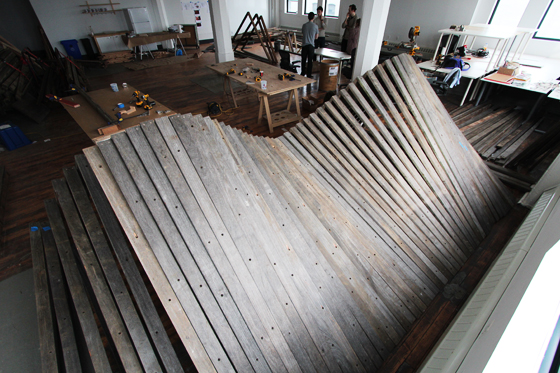 A view of the south-side being mocked up.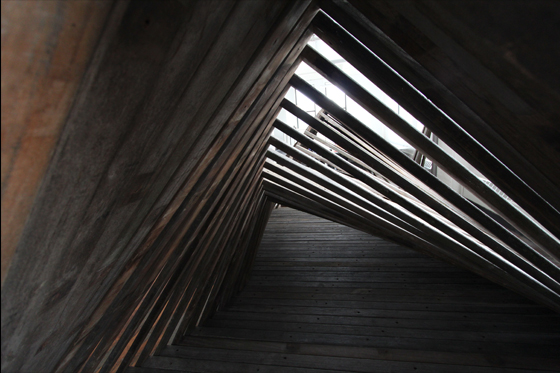 A view from between the interior and exterior walls.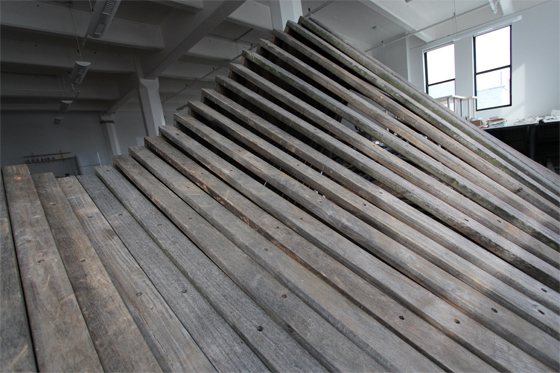 Note all the holes from where original boardwalk screws were removed.