#HeartwalkTSq
Approximately 500,000 people pass through Times Square each day. Inevitably, many of those people are going to take photographs of their experience and as part of the planning around the Heartwalk project we began to think about how we could crowd-source imagery from photos taken by the general public. We worked with a terrific office called HD MADE to build a Heartwalk photo aggregator that harvests Instagram images at regular intervals throughout the day. HD MADE created a platform that harvests images by predetermined hashtags (#heartwalktsq, #heartwalk) and feeds them to a gallery.
If you visit Heartwalk, Instagram a few pics and hashtag them #heartwalktsq. Check out your photos (and everyone else's) here: www.heartwalktsq.com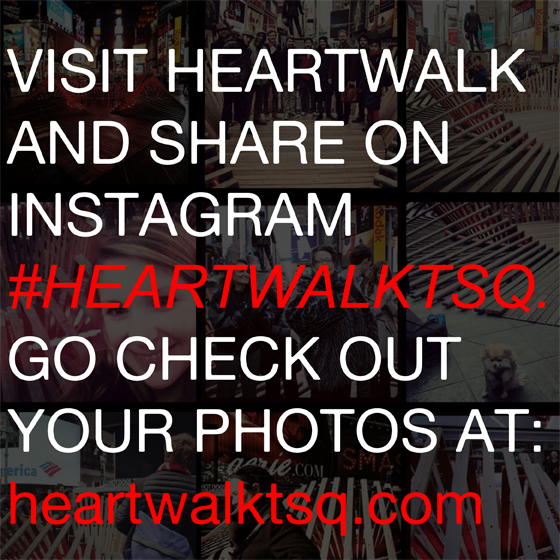 Hopefully over the coming weeks this gallery will grow as the public visits the installation. We're looking forward to seeing the results of this experiment in social media – somewhere between a photo-booth and a photo-album.