Valentine's Day
Valentine's Day was pretty intense in Duffy Square this year as tens of thousands of visitors passed through to renew vows, canoodle and visit the "heart" of New York City.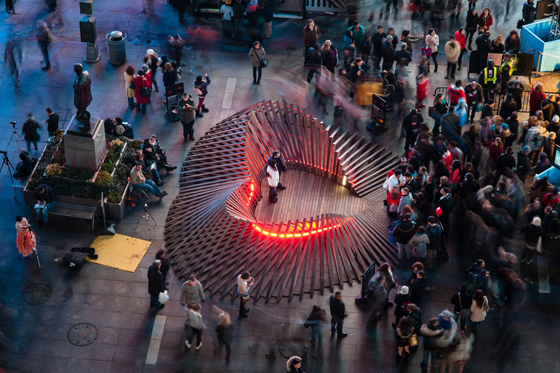 Photo by Keith Sirchio
Couples and families filed in to heartwalk throughout the evening. It really began to function like a photo booth.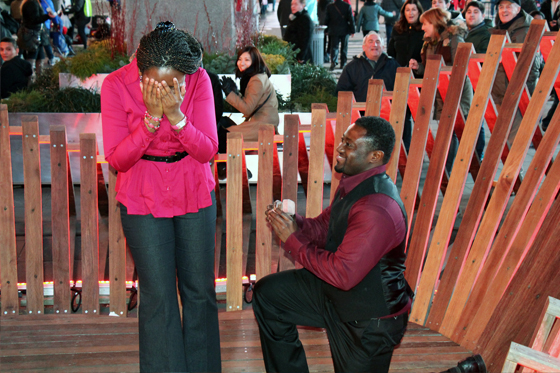 In a very unexpected surprise Heartwalk  also became the stage for at least four engagements that evening.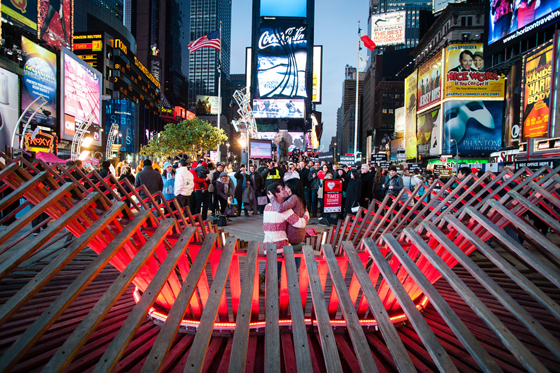 Photo by Keith Sirchio
It was our hope that this heart would be a net that could ensnare the incredible diversity that is Times Square. Witnessing the range of visitors that stopped to have their picture taken that evening was pretty remarkable.