Design Lab: Wrapping up Design Development
We've been wrapping up the design development phase of Design Lab, a project we are working on for the New York Hall of Science. Over the coming weeks we'll be developing 1:1 scale prototypes of various components of the structures and, in the spirit of the Design Lab project, we're looking forward to getting our hands dirty!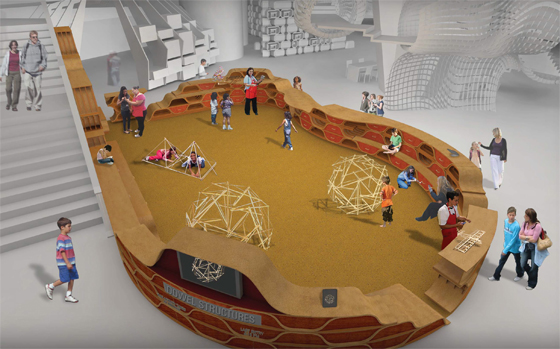 Here's the latest version of what we've been calling this one the "Sandbox." It will be a space where visitors can experiment in a variety of media at a large scale. Pictured here, make a structure out of rubber bands and dowels!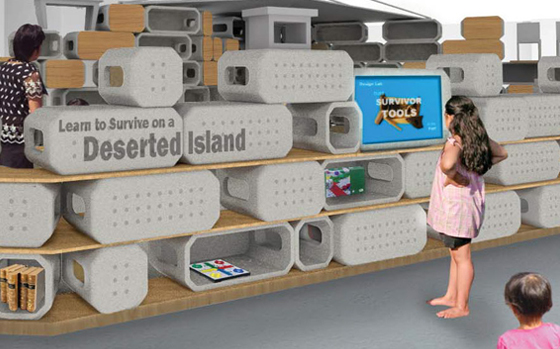 The "Fort" structure will be a combination of thin shell concrete modules and wooden planar elements that will simultaneously serve as storage for the myriad materials that will be used for maker projects as well as vessels for the display of objects/experiments made by visitors.
We'll be posting images of mock-ups soon!