Heartwalk Moves to DUMBO
Heartwalk  has moved to DUMBO and is installed in the Pearl Street Triangle, just next to the Manhattan Bridge Archway, through April 30th.  Big thanks to the Design Trust for Public Space for helping to find new home for Heartwalk and for connecting us to the DUMBO Improvement District and the New York City Department of Transportation, who facilitated the move in early March.  After Heartwalk leaves DUMBO, we have plans to move it to another venue for the summer.  We hope to announce the next location shortly.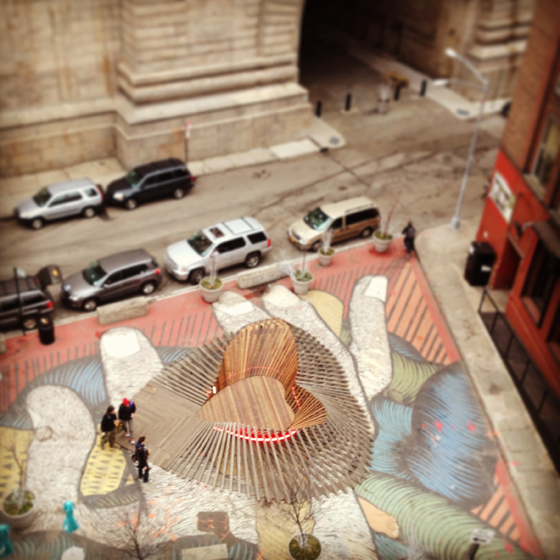 As documented in the above time-lapse, the shadow of the Manhattan Bridge creates a spectacular light show on sunny days.
Also, the Heartwalk Instagram aggregator site is still up and running.  Click here to check out the latest pictures (www.heartwalkdumbo.com), and be sure to visit and tag your own photos #Heartwalk.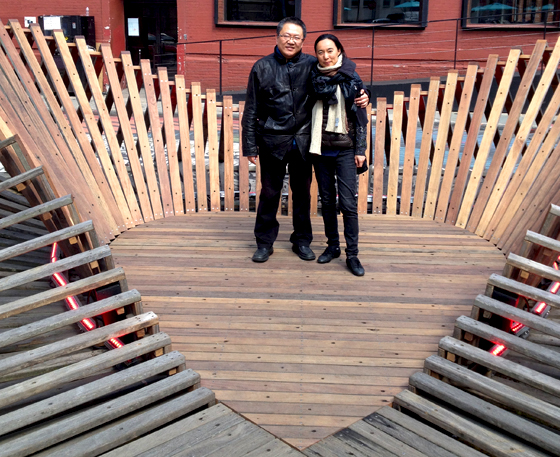 We were honored to have a visit from Architects Wang Shu and wife/partner Lu Wenyu recently.