Public Space Potluck
Over the weekend we installed Heartwalk at its summer home on Rockaway Beach. In celebration of the move, the Design Trust for Public Space will be hosting a Public Space Potluck for NYCxDesign in collaboration with the MoMA PS1 VW Dome 2. Please join us May 18th, from 1-4 pm, for the informal potluck and a discussion of the role of design in disaster recovery. Design Trust for Public Space will be providing cups, plates, napkins and beach blankets. The full press release is available here.
Heartwalk will be installed in the Rockaways through June 15th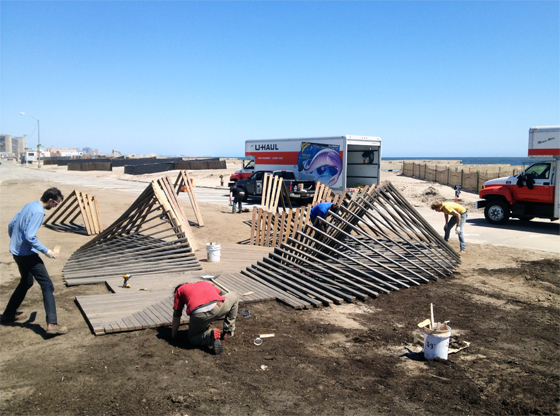 Installing Heartwalk at its new home in the Rockaways at the end of Beach 94th st.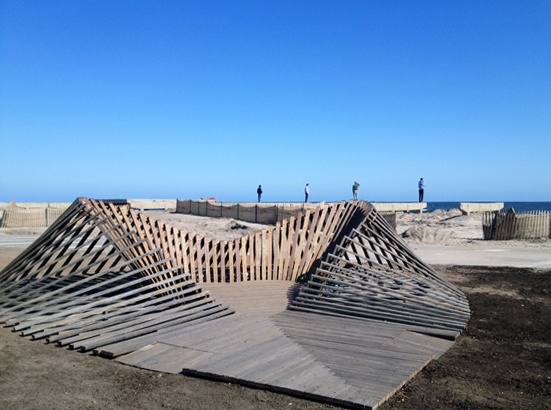 A big THANK YOU! to NYC Parks and Design Trust for Public Space for helping us get Heartwalk here.