Design Lab: The Treehouse
The Treehouse is the center workshop-space of the total of six spaces making up Design Lab. Centered in the middle of The New York Hall of Science's Central Pavilion, the current heart of this historic facility that features hundreds of hands-on exhibitions ranging from molecular biology to physics.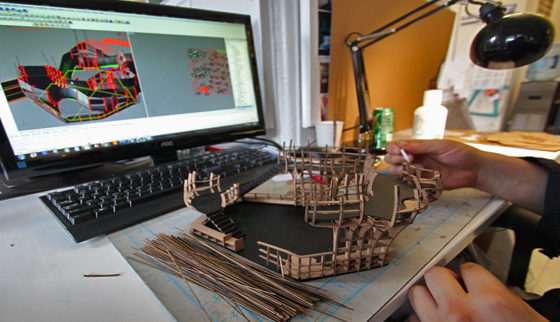 Each of Design Lab's six spaces is designed to accommodate a range of earning styles, with particular attention to problem ideation research, and display, encouraging visitors to share ideas, reflect on precedents, and examine problems from a variety of perspectives.
In The Treehouse visitors will explore physics from gravity, air resistance, fluid dynamics — by inventing and building contraptions, dropping them from a height, and documenting and observing the results. Challenges will range from designing "air dancers" that fall slowly and graceful to designing a vehicle to protect an egg from breaking.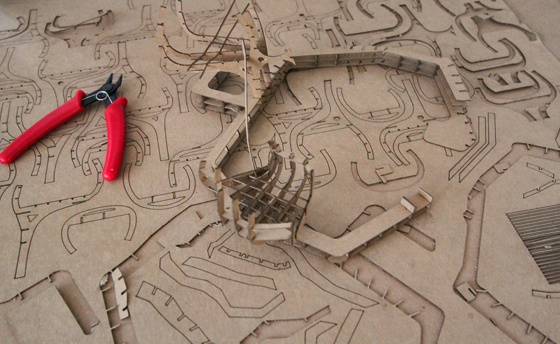 Close-up of model construction
The Treehouse is a vertical space design that functions on two levels. In part it elevates its audience above ground in the look-out pods, where they will be able to observe the activities happening all over Design Lab as well as the exhibitions on the mezzanine.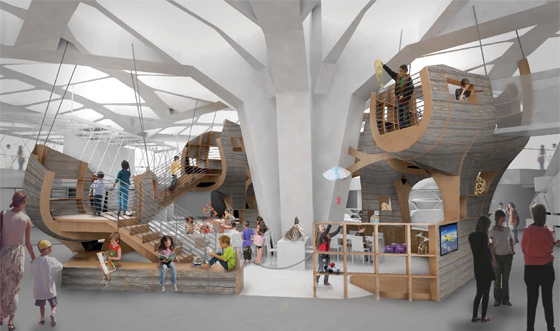 Rendering overview of The Treehouse
To learn more about Design Lab in its design phase visit our project page here, and stay tuned for process news as we introduce the remaining workshop-spaces and begin fabrication.
#designab #designismaknig