Design Lab: Backstage
Backstage is the fifth and final space we have finished designing for Design Lab at The New York Hall of Science. It lends its name to the activities that will take place in a hands-on learning space dedicated to experimenting with all the ingredients that go into a theatrical productions from rigging to lightening, to costume design.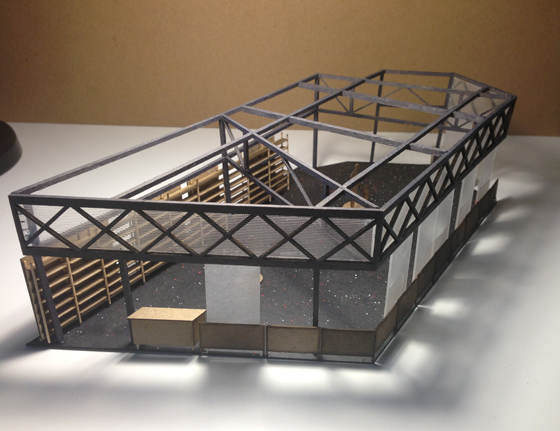 Model of the Backstage
Backstage is a flexible space that can transform to accommodate variety of activities and group sizes.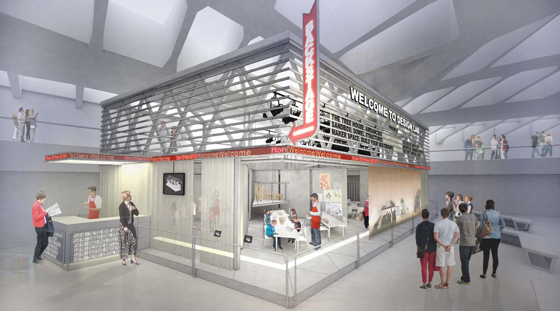 Rolling tables, sewing machines, and mannequins will be brought out for costume design, shadow puppet shows will be staged at moveable freestanding projection screens, lights will be lowered and raised on pulleys in order to change their gels and adjust their angles, and groups will gather around tackboard partitions for problem ideation and display of results.
Backstage marks the final introduction to the four new spaces that along with Maker Space will make up Design Lab. In the next weeks will we start documenting the transition from the design phase into prototyping, creating study models and mock-ups before fabrication begins at our Brooklyn Navy Yard Space.
#designlab #designismaking