Beaux Arts Ball Roundup
This year the 69th Regiment Armory housed more than a thousand guests and a handful of large puppets for a night of festivities and performance at The Architectural League's annual Beaux Arts Ball.
We spent 48 hours transforming the Armory's Drill Hall into a landscape of ethereal floating lightweight structures hovering above the floor, spent a night of dancing underneath underneath a live feed projection mapping, sound installations and lighting design, and finally spent a Sunday uninstalling.
We just finished a video that documents the process from rigging to final party. Watch below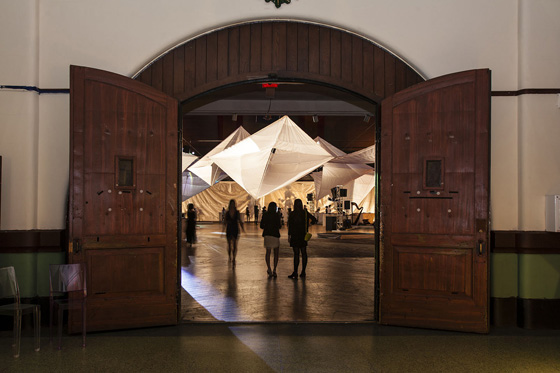 Photo Keith Sirchio
Entrance to the cavernous Drill Hall at the 69th Regiment Armory.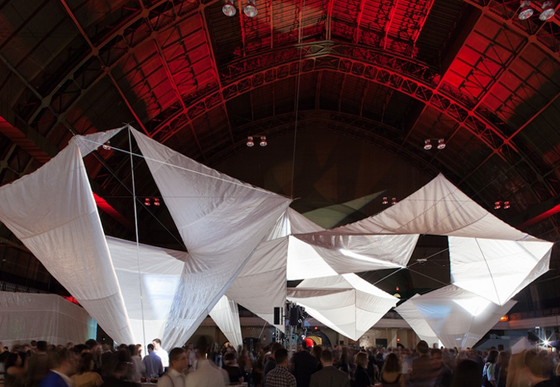 Photo Fran Parente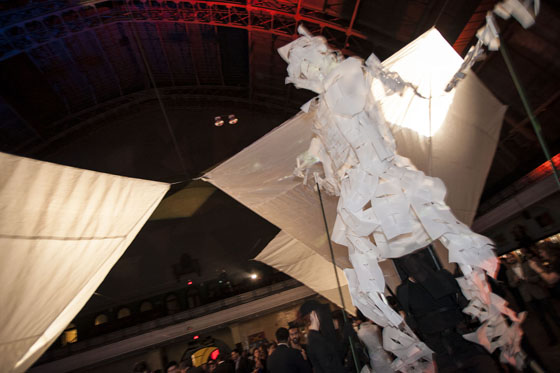 Photo Keith Sirchio
Processional Arts Workshop designed 14 ft tall mylar puppets who along with performers roamed throughout the dance floor.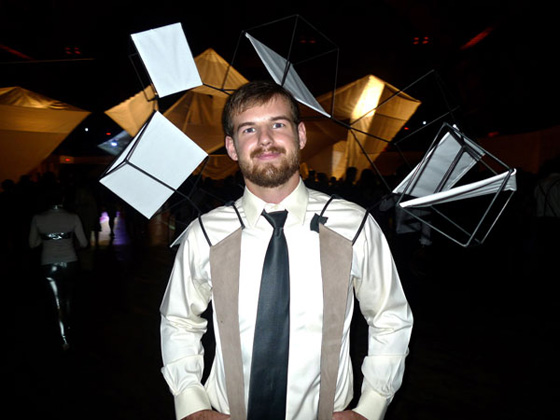 Photo Design Wire
The theme for this year's Ball was -ism, and Situ colleague James welded his as cubism-inspired costume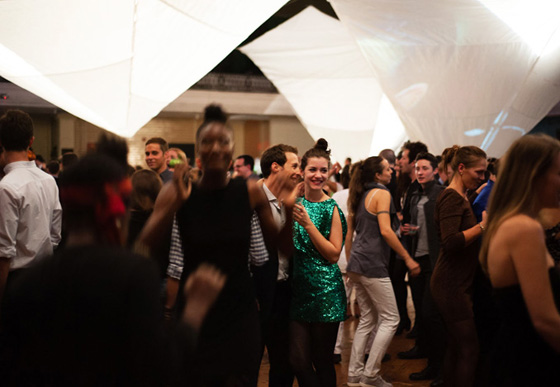 Photo Keith Sirchio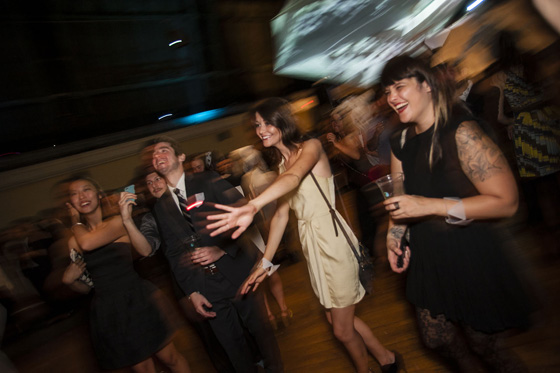 Photo Keith Sirchio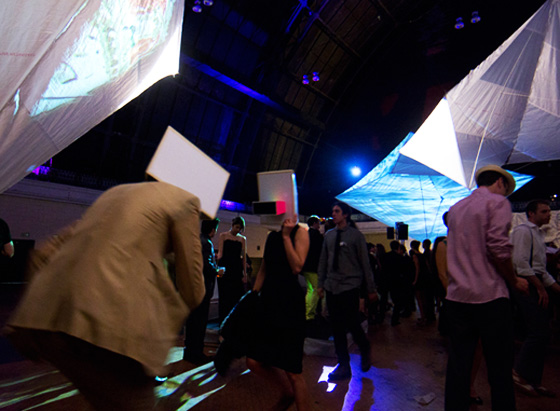 Photo Patrick Mandeville
See more photos from this year's Beaux Arts Ball and learn more about our environment design here