Drive Change: Snowday Progress
Drive Change's first food truck is well underway. Inspired by its signature dish, New York state maple syrup poured over fresh snow, this former Con-Ed truck has been named Snowday. These past weeks the truck has been at Shanghai Mobile Kitchen Solutions (MKS), where it's been stripped of its original interior, and a new industrial kitchen  has been installed. Next stop is Situ Fabrication in the Navy Yard, where the exterior design made from repurposed wood panels covering the outside of the truck will be fabricated and installed, as a last step before Snowday is ready to hit the city streets in early winter this year.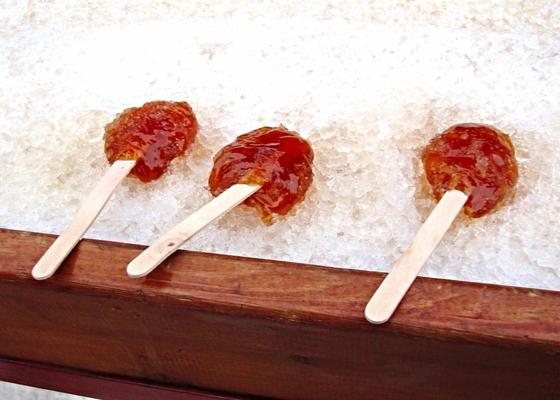 Visit Snowday's website here and explore a menu with locally sourced food and signature ingredient; New York State maple syrup.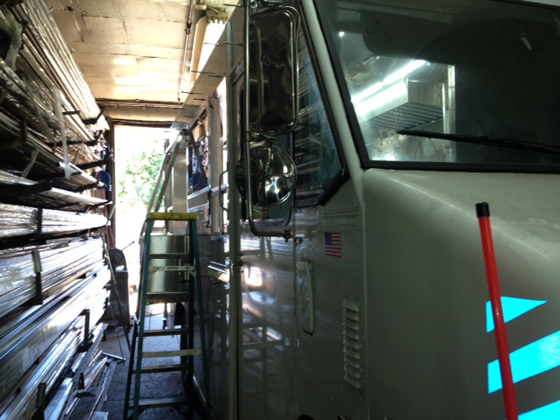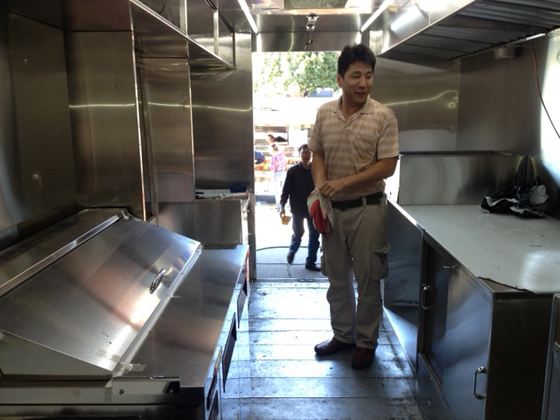 Ernie and Foreman discuss installation details. Shanghai MKS is a family-operated business initially established in 1979 to provide Chinese cooking equipment and furnishing, and remains a go-to for food truck kitchen construction today.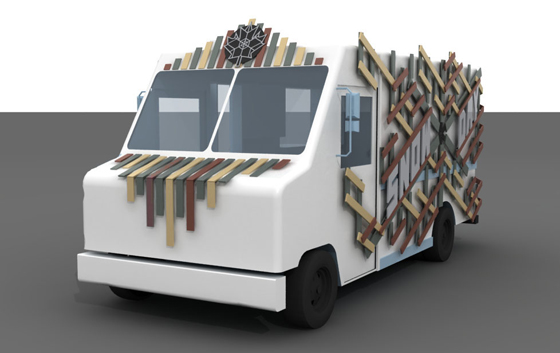 Latest rendering of the design above, and a lighting mockup testing below showing how the letters from logo design will read at night. The exterior wood with  Snowday's logo embedded in the pattern design will be installed as panels onto the hooks on the sides of the truck.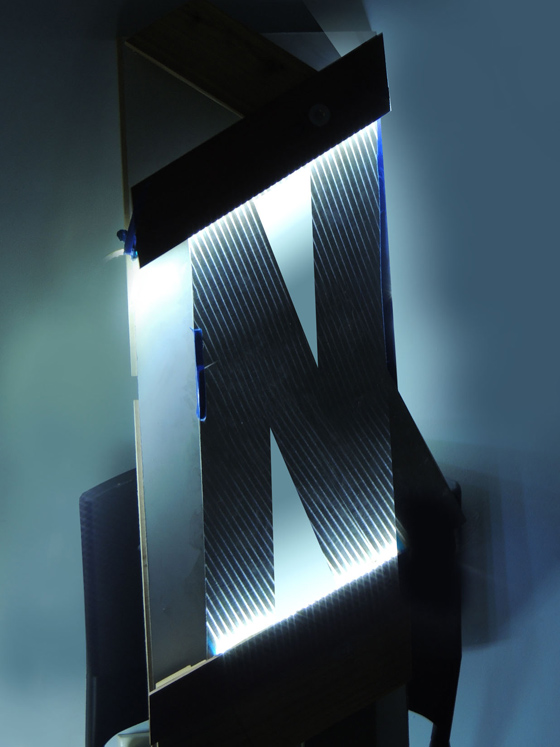 To learn more about the social mission behind Drive Change click here, and stay up to date with progress follow #justtruck.