Heartwalk moves to Atlantic City
Last week Heartwalk reached its final destination overlooking the Atlantic Ocean on the oldest boardwalk in the country (opened in 1870) in Atlantic City, New Jersey. Heartwalk has traveled from its original home in Times Square as the winner of the annual Valentine's Day Heart Design Competition, to Pearl Street Triangle near the waterfront in DUMBO, to Brooklyn to The Rockways in Queens before finding a permanent home in Atlantic City.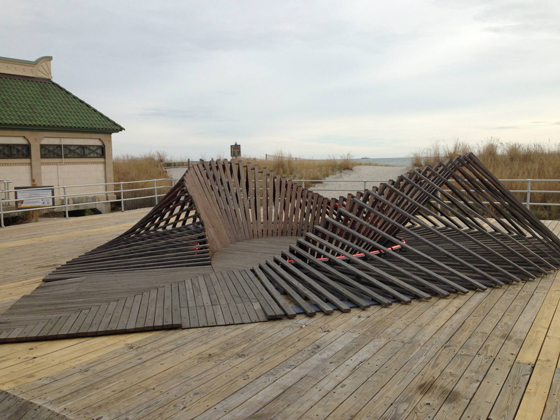 Heartwalk is installed near New York Ave. on the 4 mile long boardwalk.
After sundown Atlantic City gave Heartwalk a warm welcome at a Dedication Ceremony with glowsticks and candy for visitors of all ages, and a local band playing love songs.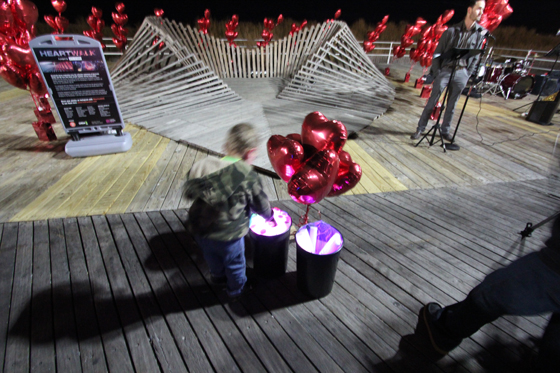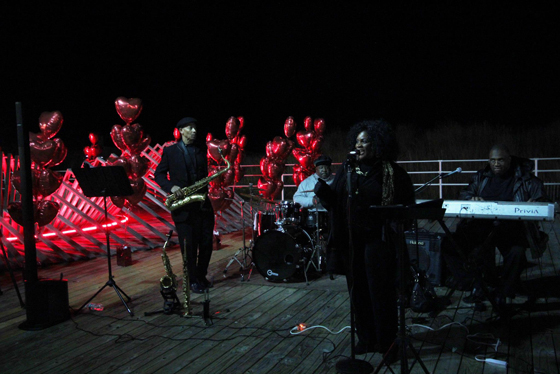 Heartwalk draws inspiration from the collective experience of Hurricane Sandy and the love that binds the City's citizens together during trying times. It is built entirely from wooden planks salvaged from New York and New Jersey boardwalks that were severely damaged by Hurricane and creates a space for visitors to gather and reflect on their experiences and possibly even discuss how to be better prepared for the future.
Heartwalk is the first of the Valentine's Day Heart Design Competition winners to travel to several public spaces and be installed permanently. We are really grateful for everyone who has made Heartwalk and this journey possible.
You can browse and keep up with Heartwalk's journey online on www.heartwalkac.com, a crowd-sourced Instagram gallery where all photos with the hashtag #Heartwalk and #HeartwalkAC are posted.