Design Lab: Sandbox Opening
A couple weeks ago we finished installing Sandbox, the first of four new workshop spaces that make up Design Lab at the New York Hall of Science. Now open to the public, Sandbox first opened its gates during the New York Hall of Science's event ReMake the Holidays.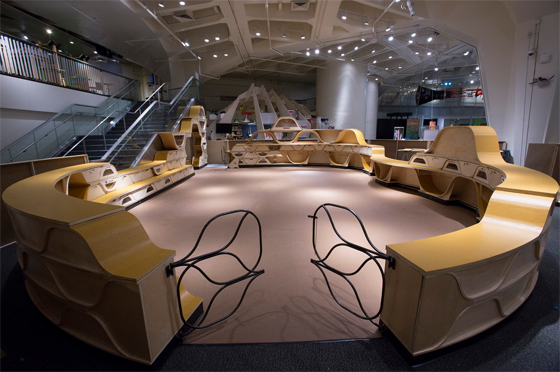 The four-day event welcomed families to come in "to bend, twist, light, sculpt and animate a new version of the holiday season" with workshops, demos, artist installations, and more. The open landscape of Sandbox was perfect for the hands-on projects of ReMake the Holiday's theme of  "Build It," and on December 28th the Sandbox was filled with kids building dowel structures.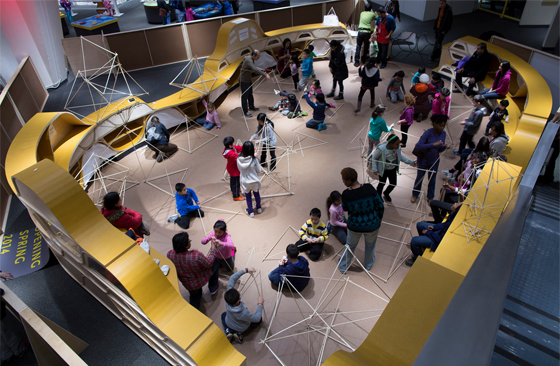 With some help from their parents and the Maker Space staff, the kids explored building technique and structure by piecing together 3-foot dowels with rubber bands.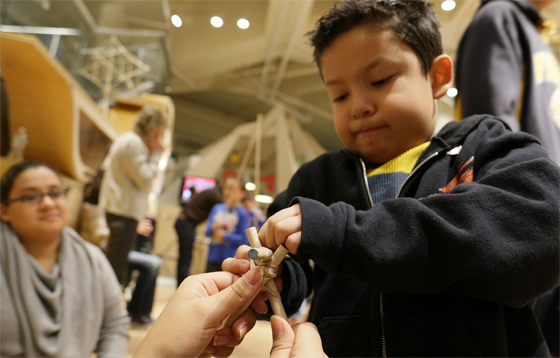 These same components will be utilized in the New York Hall of Science's "Engineering Day" on February 17th, and will be integral to future programming at the Museum.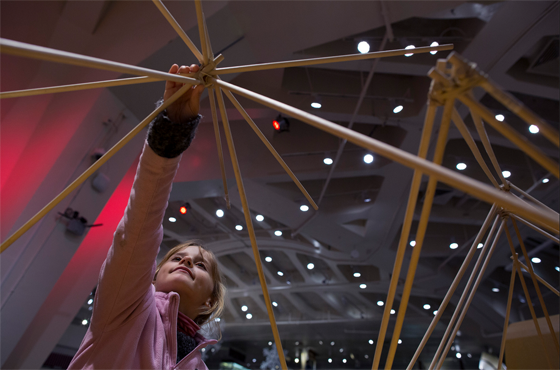 Curious as to what we will be working on next in the Design Lab? Check out the rest of the workshop spaces here.
Structural engineering by Laufs Engineering Design (LED).
All photographs courtesy of Andrew Kelly for New York Hall of Science