Work by Forensic Architecture and SITU Research presented as part of UN inquiry into Drone Strikes
Today marks the public launch of a web-based platform created by Forensic Architecture (Goldsmiths, University of London) and SITU Research for the United Nations Special Rapporteur on Counter Terrorism and Human Rights, Ben Emmerson.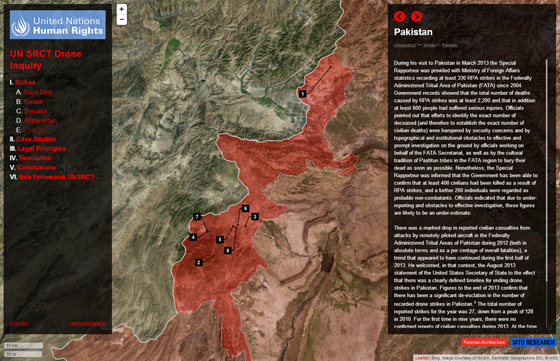 The website provides an online presence for the Special Rapporteur's inquiry into civilian casualties by drone strikes in Afghanistan, Pakistan, Yemen, Somalia and Gaza. The report calls for increased government transparency and documentation of drone strikes when civilian casualties are known or suspected.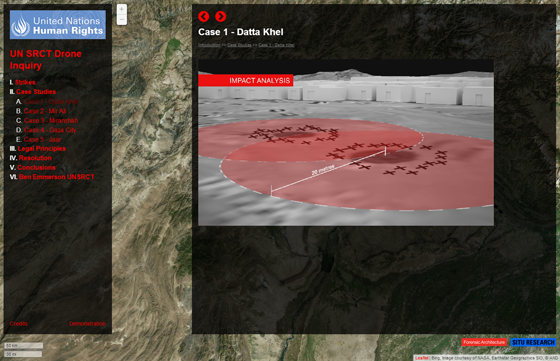 The web-based platform focuses on the 30 drone strikes that are included in the Special Rapporteur's report. The strikes are  geospatially located and are correlated with additional information provided by Emmerson's report. Forensic Architecture's work also analyzes several strikes in greater detail by synthesizing multiple sources of data including photographs, interviews, and satellite imagery and the resultant spatial analyses are shown through short videos.
The online platform can be accessed here.
A short demonstration video of the platform can be found here.
The videos and stills detailing the four cases can be viewed here.