NYC Makers: The MAD Biennial – Installation
This week we installed the exhibition environment for NYC Makers: The MAD Biennial, an exhibition at the Museum of Arts and Design that spotlights creative communities thriving across the five boroughs.  The concrete canvas structures will serve as a means to display a diversity of works of the 100 artisans, artists, and designers featured in the NYC Makers Biennial.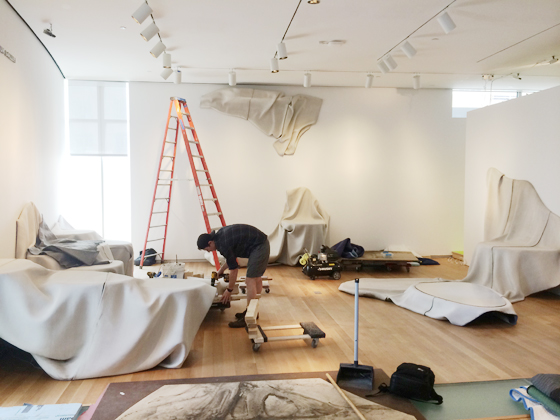 Spatial constraints required us to move the environment onto the site in 12 pieces, which were then assembled to form 6 units.  Together they create a continuous and fluid landscape that will hold each object in a unique and custom-tailored location.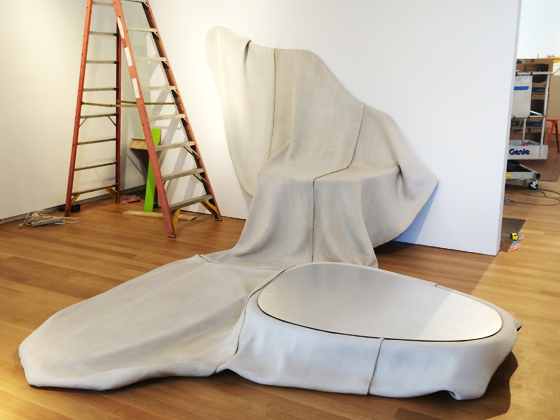 The gallery exhibition will be accompanied by a series of public programs that will allow visitors to attend events related to acts of making in New York City. Programs include natural textile dyeing workshops, presentations of rare and never before seen 35mm films and discussions on the integral role of artists, designers, and artisans in our community. A complete calendar of events is available here.
NYC Makers opens at the Museum of Arts and Design on July 1st and will run until October 12th, 2014. For more information about the exhibition visit the museum's website.