Making: James Turrell's Three Saros

Video by SITU Studio
SITU Fabrication was brought on as a specialty consultant and contractor to engineer and oversee the construction of an installation for artist James Turrell which serves as the centerpiece of a new, midtown corporate office designed by Shelton Mindel & Associates and Architecture+Information. Working closely with James Turrell's design team and the project architects, a number of formal and material iterations were evaluated prior to arriving at a 24′ tall, 2-story volume with a seamless GFRG interior and a polished solid surface exterior.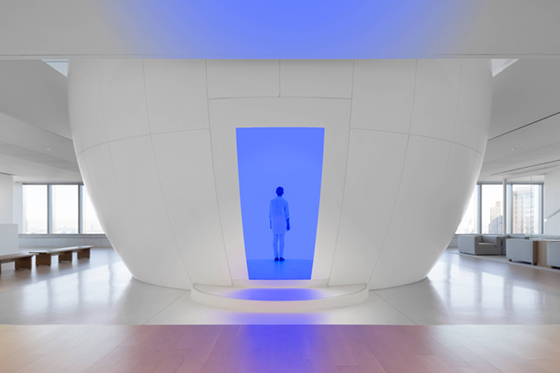 Photograph: Michael Moran/OTTO
SITU assembled a team consisting of Laufs Engineering Design for structural design and Art in Construction for GFRG fabrication to develop the means and methods for the construction. SITU worked with a 3D model to coordinate the variety of trades that had to fit within the doubly curved 14″ wall construction, including structural steel, light gauge framing, lighting, electrical, mechanical, and sprinklers. In addition to serving as lead coordinator, SITU also fabricated the thermoformed solid surface exterior cladding, all the molds for GFRG production, and any templates and precision mounting brackets.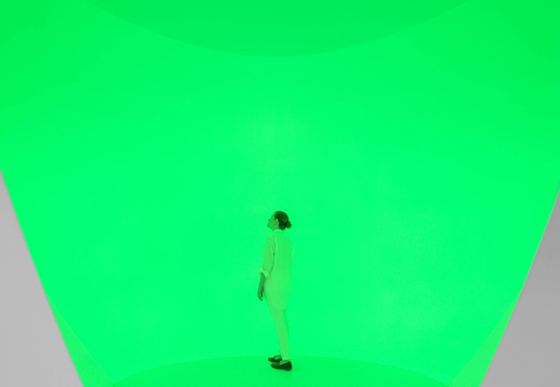 Photograph: Michael Moran/OTTO
From the earliest phases of the project, SITU saw an opportunity to document the design and fabrication process as its own act of making. As with many of the artist's large room-size installations the completed Three Saros project envelops the viewer in an immersive environment – free of surfaces, edges, light sources and vanishing points – capable of evoking a ganzfeld experience where information is subtracted from the visual field. Therefore, in the completed project, much of the architectural environment is only legible from sculpture's exterior – as an object within the lobby volume. Over the course of the project SITU captured time-lapse, still and video content to both document and preserve the work that is, in the end, veiled by the beauty of the art.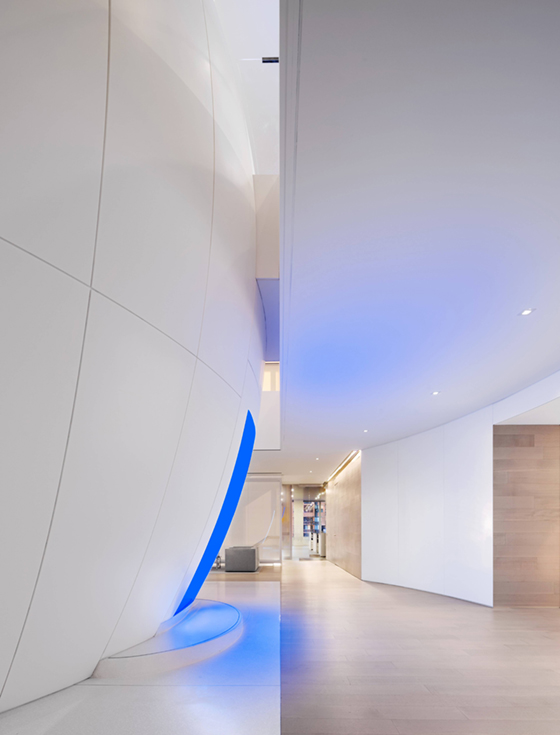 Photograph: Michael Moran/OTTO
To learn more about Three Saros please visit our project page here.