Design Industry Dinner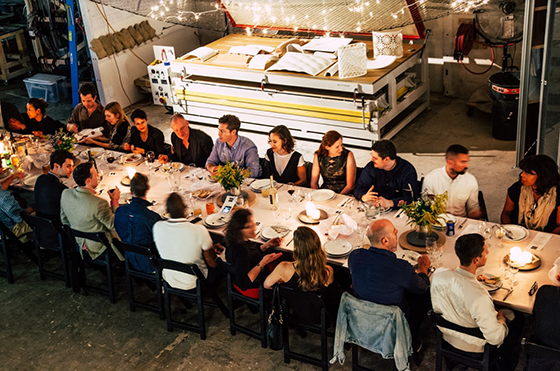 On October 20th, we transformed our Brooklyn Navy Yard shop for a special evening featuring architect and renegade chef Benjamin Walmer. Working with Silver Lining Interiors, we invited friends and collaborators from New York City's design community – architects, interior designers, artists, and innovators – to our facility to enjoy a multi-course feast. Part-culinary experience, part-community building, the event celebrated our commitment to collaboration, innovation, and the vibrant community the Brooklyn Navy Yard is fostering.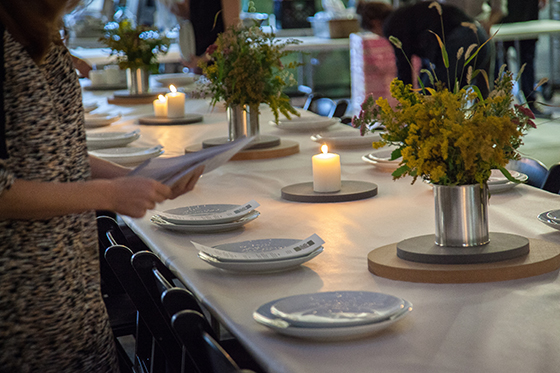 A continuation of his Highlands Dinner Club, chef Benjamin Walmer sourced local ingredients from our Yard neighbor, Brooklyn Grange, and set up back of house on-site at the Navy Yard. The entire dinner was a collaborative effort, featuring nine different sponsors who contributed with different food or drink offerings. Integrating SITU's design and fabrication work into the meal the first course of assorted charcuterie, cheese, and pickles was served on composite salvers SITU made especially for the event.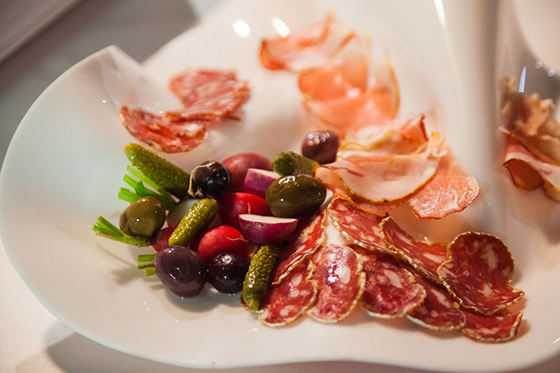 Wowing the crowd with whole grilled octopus, cider braised pork shoulder, and a steamship round that showcased fall vegetables, the meal was fortified by wine provide by Saveur Selects, and brews from Brooklyn Brewery, who is in the process of moving their operation to the yard.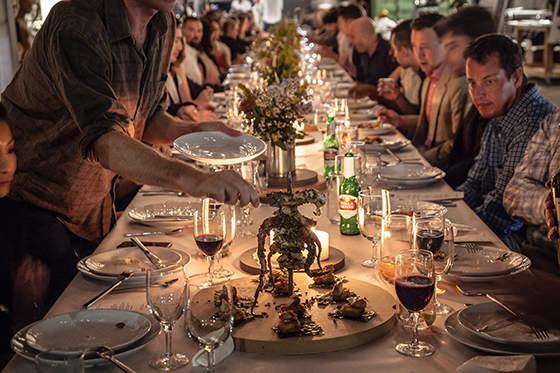 One of the highlights of the night was the unplugging of the chocolate sculpture we designed in coordination with Mast chocolate. Suspended in a thermoformed cavity, melted chocolate flowed onto a mountainous platform below, coating fresh fruit in a vanilla chocolate drizzle.
Thank you to all of our collaborators: Copper Fox Distillery, Fleischer Craft Butchery, Profeta Farms, Metropolitan Seafood, Ironbound Farm, Vos Selections, Brooklyn Brewery, Mast Chocolate, Brooklyn Grange, Mezcal Santa Pedrera, and Mezcal Buenbicho.
Coverage of the event will appear in edible Brooklyn and Food + Wine Magazine.