On Thursday afternoon we finished installing exterior panels on Drive Change's first food truck Snowday. This marks the end of the design and fabrication phase for Snowday and the beginning of a new journey on the streets of New York City in the coming year.
Below is a 1-minute timelapse of the final hours of installation.
SITU STUDIO Timelapse Snowday Install from Situ Studio on Vimeo.
In celebration of the finished truck Drive Change hosted a design reveal party at Situ Fabrication in the Brooklyn Navy Yard. Hundreds of people showed up to see the finished truck and sample a tasting menu inspired by Snowday's signature ingredient – New York State maple syrup.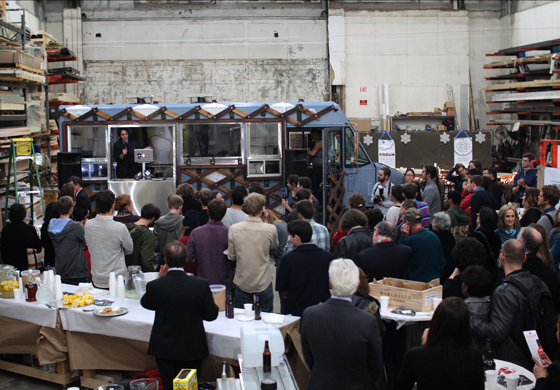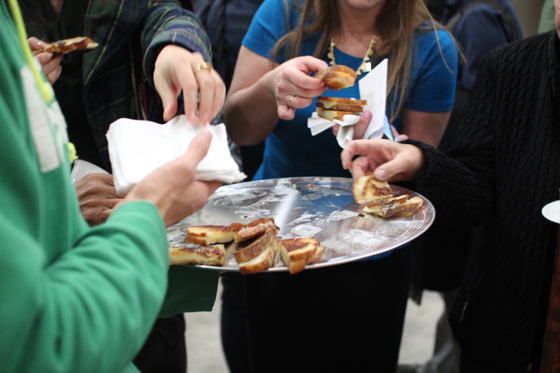 Inhabitat stopped by to cover the event and describes the design as an "transformation of an old Con-Ed truck with an abstract snowflake design that echoes Snowday's fun, arctic theme. Recycled materials such as reclaimed cedar and reclaimed Redwood from an old cooling tower were used to create the multi-colored, 3-layer snowflake pattern that wraps the vehicle…" Read the full post here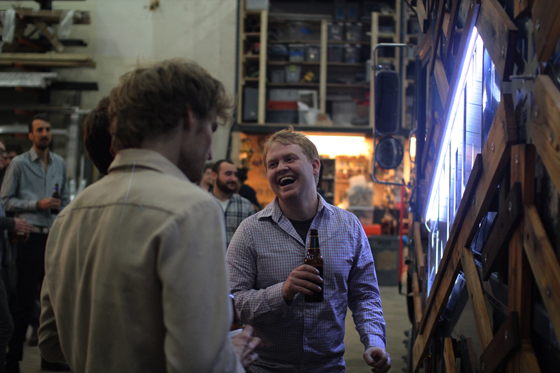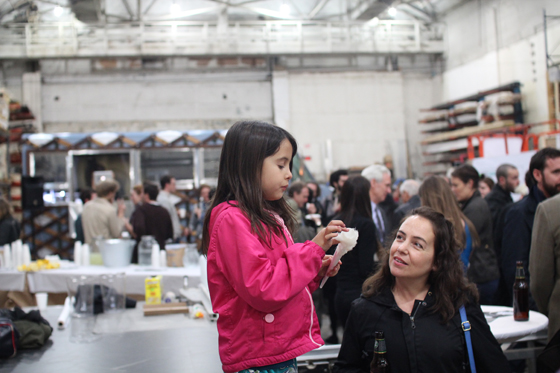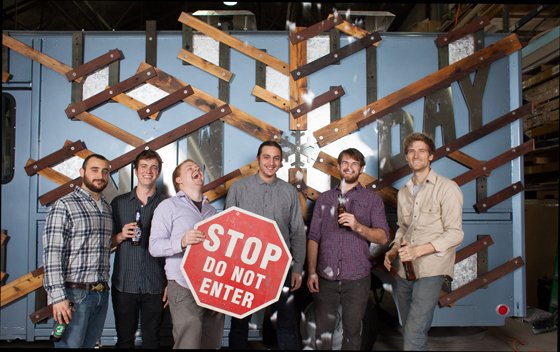 Drive Change is scheduled for a soft launch this winter while in the process of securing final permits and passing inspection. In the spring of 2014 Snowday plans on completing the first eight-month transitional program cycle that helps justice-involved youth adapt to life outside of prison.
Keep up with Snowday on social media via #justtrucks and @Snowdaytruck