This past Thursday, SITU Research participated in a panel discussion titled "Landscapes of Secrecy: Data and Reporting in the Drone Debate", hosted by Columbia University GSAPP's Studio-X New York and Bard's Center for the Study of the Drone, and moderated by Arthur Holland Michel from Bard's Center for the Study of the Drone.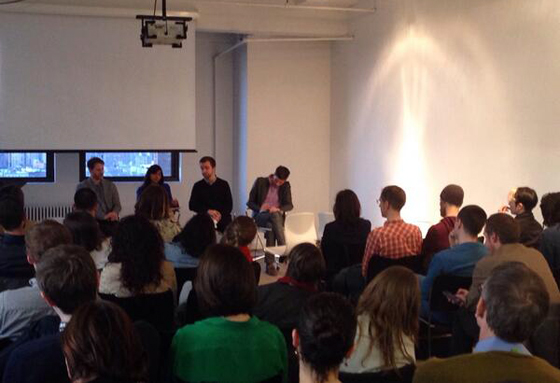 Brad Samuels, Partner at SITU Research, Naureen Shah, Legislative Counsel at the ACLU, and data artist and web developer Josh Begley talked about the gathering and reconstruction of data regarding US drone strikes in the context of their practices. All three panelists stressed how important it is for the law makers' and the general public's understanding of the nature and extent of U.S. targeted killing operations to not only gather reliable data on civilian deaths by drone strikes, but also to disseminate this data in an accessible format.
SITU Research shared a recently launched interactive website presented as part of UN Special Rapporteur Ben Emmerson's drone inquiry, detailing 30 drone strikes in five different countries.
Naureen Shah highlighted how personal narratives in Amnesty International USA reports on drone strikes impact the broader public, and described how detailed on-the-ground accounts and in-depth interviews help to put a human face on the statistics.
Data artist Josh Begley's intervention is an app that disrupts its users' daily routine by sending push notifications directly to the mobile device in their pocket whenever a drone attack happens. These real-time alerts for every reported United States drone strike can also be added to an application programming interface (API) – a collection of building blocks for software development that allows anyone with basic coding skills to organize, analyze and visualize drone strike data dating back to 2002.
This event was the second in the Studio-X Global series on Security Regimes, which examines global spaces of exception, from supermax prisons to territories where mass surveillance or lethal targeting are allowed in the name of security. The series will be followed by a collaborative publication by Studio-X, the Center for the Study of the Drone, the New Institute and dpr-barcelona.