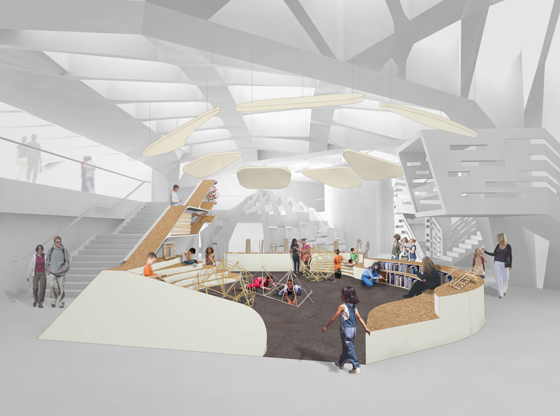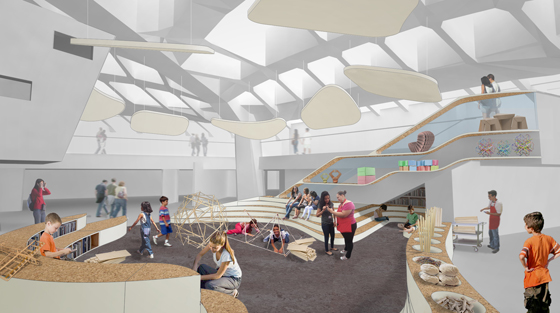 We've just completed the concept package for Design Lab, NYSci's new exhibition space for its 9,500 sf Central Pavilion. Largely influenced by the Maker Movement, Design Lab will serve as a space dedicated to design-based, hands-on learning.  In developing the architecture for Design Lab, we've thought a lot with the Museum about what the ideal environment for project-based science learning might be. Instead of creating a conventional semi-narrative exhibition space, we have moved in the direction of a community of six flexible workshops distinct in size, materials, and degree of enclosure, that will be distributed throughout the Central Pavilion
Included above are images of 1 of the 6 workshops nicknamed the "sandbox."  A space designated for group activities, visitors will be desk-free and encouraged to spread out on the floor to build medium to large scale projects such as dowel structures, inflatable sculptures or full-scale furniture (just a few among many planned projects). Conceived of as an open arena, the workshop will incorporate stepped seating, a reading nook, and plenty of storage and display.
Stay tuned for more Design Lab updates.