Making it in NYC: The Era of New Manufacturing, an exhibition about the resurgence of local manufacturing in the Brooklyn Navy Yard, opens this Friday, May 16th, at Gallery92 in BLDG92, the Brooklyn Navy Yard Center. We are currently installing our exhibition design that displays objects representing the work of 30 local makers and businesses.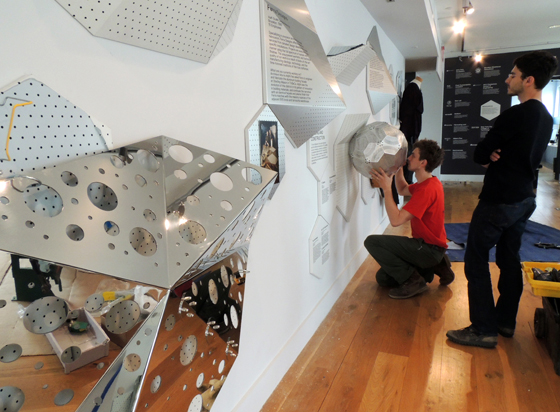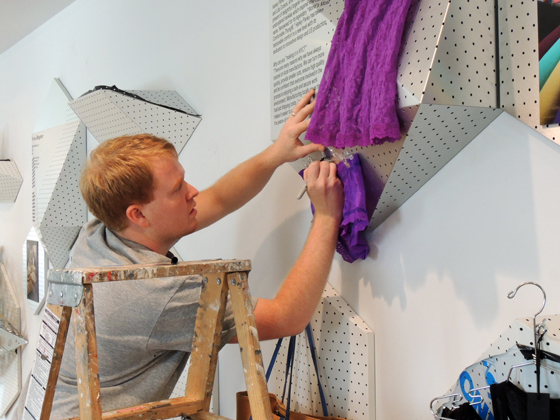 More than 70 interlocking, perforated and folded panels made from aluminum composite function as 3D pegboards that encourage visitors to pick up and test the products on display.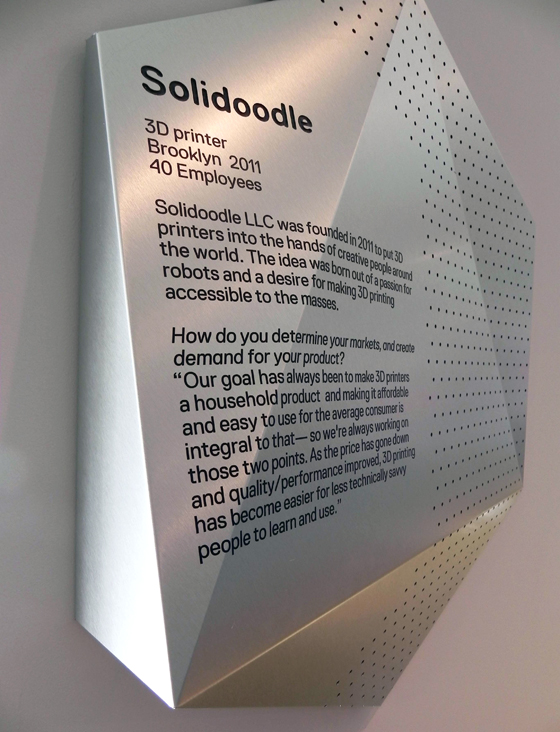 The gallery exhibition will be accompanied by a series of public programs that will enhance the hands-on experience of the exhibition with factory tours, demonstrations of craftsmanship and production processes, as well as panel discussions on maker related topics.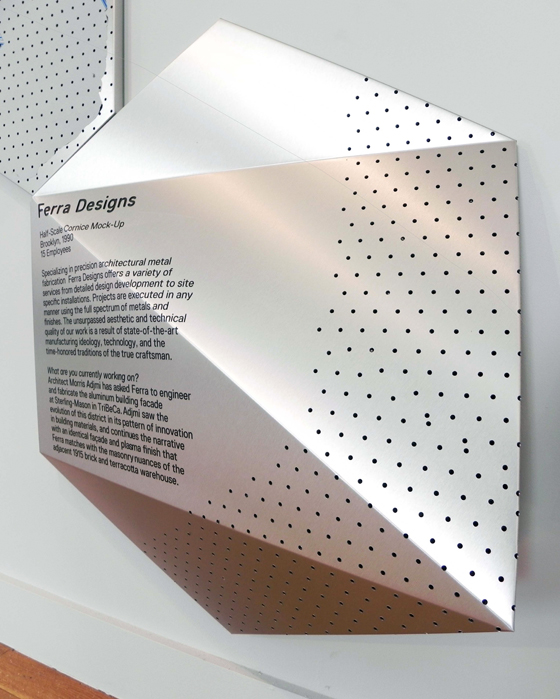 The exhibition runs until the end of the year. For more information visit BLDG92's website, browse their event calendar, and check out this video starring some of the makers featured  in the exhibition: